FOAMING PARASITES
from foam whipping to a foaming apparatus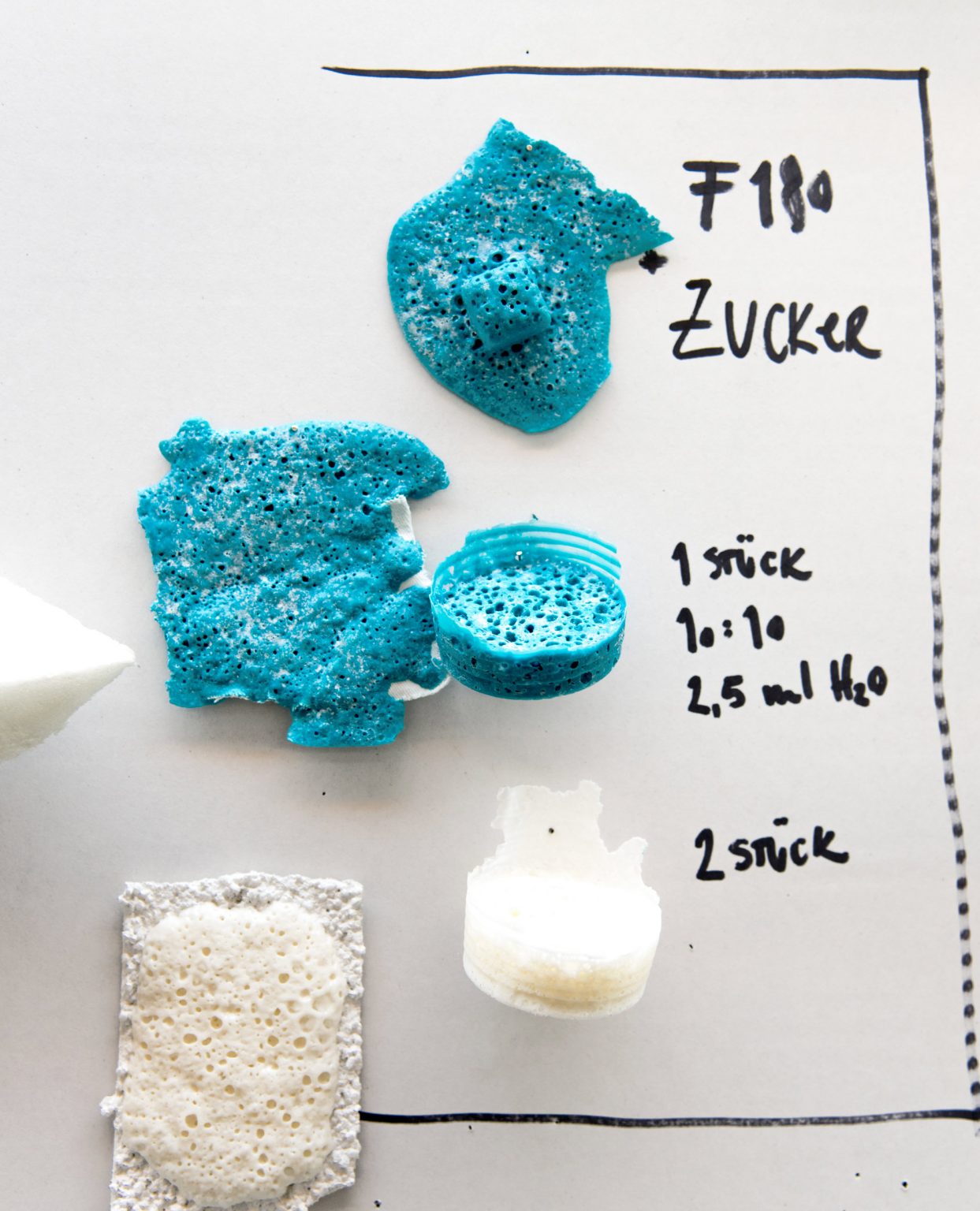 The two-week project dealt with the foaming of materials and their functional attachment to suitable substrates and situations.
The students experimented with the particular properties of different foaming processes and developed lightweight, functional and aesthetic foamed add-ons.
Based on the developed parasitic concepts, the students, in a second step, designed and realised foaming apparatuses – with a voluminous effect.
supported by:
Prof. Mareike Gast
Karl Schikora
Anja Lapatsch
year:
2017
level:
1st year BA (short project)