MATERIALISE
materials from reused cotton fibres
The project materialise aims to tackle the negative impact of the textile industry by reusing and recycling cotton fibres from production waste streams. It is time to realise that those fibres are a valuable material source and that adequate recycling systems need to be initiated. New techno­logies can convert the waste into materials like fibreboards, fleeces and cords. The possibilities in their handling and aesthetic potential are shown in a collection of experimental samples and material combinations. The application in seasonal fashion is exemplified by simple shoe components.
What is sustainable and circular about my way of material use? An appropriate use of waste fibres by recreating valuable materials is sustainable. This could lower the CO2 footprint of the fashion industry (and other environmental impacts), all by making high performance materials from the waste fibres. The graphic shows how a material cycle can be created: Raw cotton is grown with the input of large amounts of water and pesticides. The collected cotton is cleaned from husks and carded before it can be processed in a weaving mill. In various production steps, waste fibres accrue. These can be collected, homogenised and pressed to make micro-cellulose or cut and processed into a fleece. In this way, the recycled material can then return to the textile production chain.
samples on a roll: sewn selvedges and a rope made by ­Kemafil Technology at STFI (Sächsisches Textilforschungs­institut)
fibreboard pressed by Zelfo Technology could be shaped to a profile displayed next to it
stripe of fleece, manipulated by sewing ribs, set on a fibreboard made of selvedges
fine damask fabric with pompoms from yarn scraps
woven mat from Kemafil rope and fleece strings
half knitted sock from spun yarn scraps
sole sample with soft padding made from lint next to a sole of yarn scraps and paper
braided fleece stripe
sewn fleece that folds itself into shape
fleece from yarn scraps with a cut-out pattern
string of knotted yarn
collage with a circular sample of a low-density but finely structured fibreboard
mat of yarn bundles sewn together
collection of detailed fleece and yarn combinations
All samples in the displayed material collection are made from waste fibres. They have been processed by new technologies to valuable raw materials. The samples' combinations focus on their aesthetics and structural diversity.
Manifest by Ulrike Silz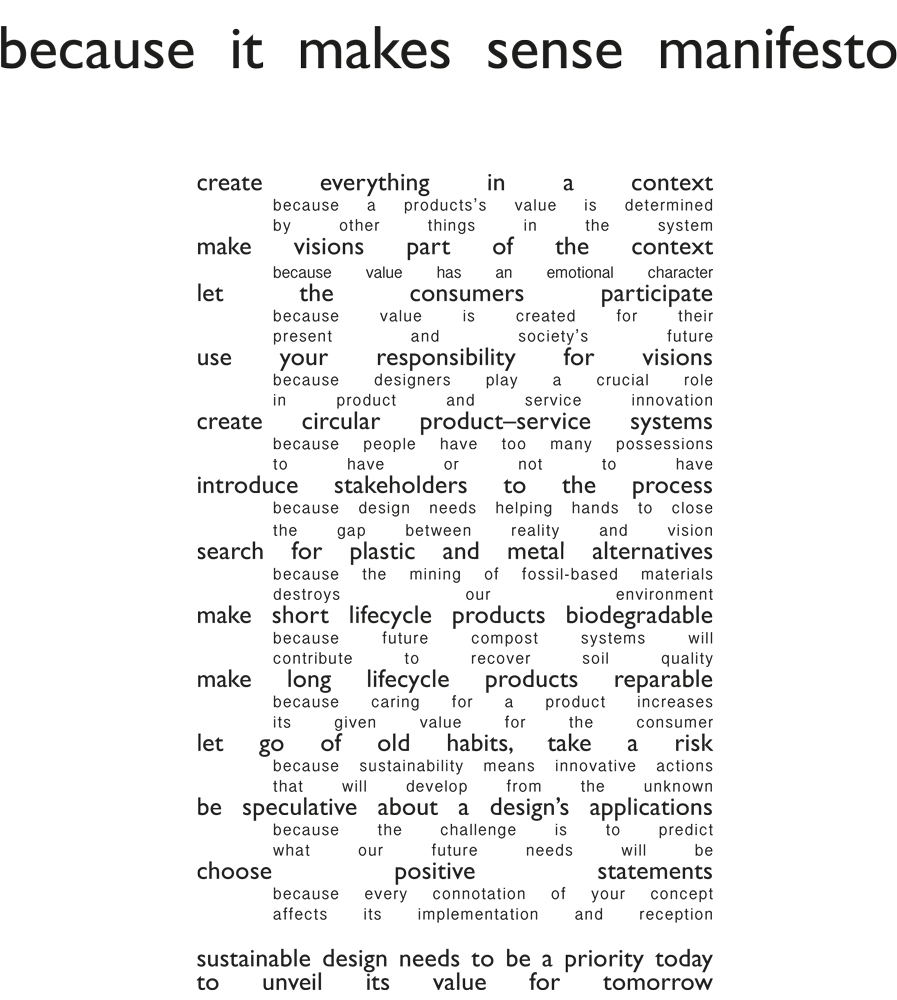 | | |
| --- | --- |
| student: | Ulrike Silz |
| project: | REUSE |
| year: | 2018 |